Lensman is a science fiction book series by Edward Elmer Smith.
First Lensman, the second novel of the series, published in 1950
Gray Lensman, the fourth book in the series, published in 1951
Lensman may also refer to:
Template:Disambiguation Template:Infobox book
First Lensman is a science fiction novel and space opera by American author E. E. Smith. It was first published in 1950 by Fantasy Press in an edition of 5,995 copies. Although it is the second novel in the Lensman series, it was the sixth written. The novel chronicles the founding of the Galactic Patrol by Virgil Samms, the first sentient being in our cosmos to wear the "Lens", a unique badge of authority which is actually a form of "pseudo-life" that grants telepathic powers to the defenders of Civilization. Template:Infobox book
Gray Lensman is a science fiction novel by American writer E. E. Smith. It was first published in book form in 1951 by Fantasy Press in an edition of 5,096 copies. The novel was originally serialized in the magazine Astounding in 1939. Gray Lensman is the fourth (originally the second) book in the Lensman series and the second to focus on the adventures of Lensman Kimball Kinnison. Template:Work Template:Quote
E. E. "Doc" Smith's classic series, one of the very first Space Operas. As such, many classic Space Opera tropes were first seen in Smith's books, making it a must-read for anyone interested in the genesis of Science Fiction.
The series, assembled from initially-unconnected short stories in Astounding Stories magazine from 1937 onwards, details an epic battle between Good and Evil as personified by Civilization (and their sponsors, Arisia) and Boskone (and their sponsors, Eddore). Each faction is, in fact, the pawn of a different race of Sufficiently Advanced Aliens who each have a grand plan for the sentient beings of the universe.
The Kinnison bloodline plays an important role for Civilization, since it was carefully bred over millennia by the Arisians to produce a race of super-beings that would ultimately supplant the Arisians themselves.
The title object, the Lens of Civilization, is an Empathic Weapon that initially grants its users Psychic Powers which vary in strength and effectiveness from user to user, as well as providing an identification for Law Enforcement that cannot be forged or duplicated and instantly kills anyone attempting impersonation. For certain, special individuals, the Lens is no more than a Magic Feather.
As originally written in the 1930s and early 1940s, the Lensman series consisted of four novels:
Galactic Patrol
Gray Lensman
Second-Stage Lensmen (note plural)
Children of the Lens
In the early 1950s, however, Smith wrote a lengthy prologue to an earlier (and previously unrelated) book of his named Triplanetary, which brought it into the Lensman universe. He also wrote an Interquel novel, First Lensman, to bridge the gap between the events in Triplanetary and the events in Galactic Patrol.
The Lensman series was later used as the starting point for a (non-licensed) Japanese Anime movie ("SF New Century Lensman") and series ("Lensman: Galactic Patrol") , which took the basic outline and the names of most of the major characters and turned it all into a Star Wars ripoff. Doc Smith's estate attempted to sue the anime's creators over the series but the lawsuit was thrown out on a technicality (they waited too long before doing anything about it and thus failed to protect their copyright). The movie and a Compilation Movie of part of the series were dubbed in English by Harmony Gold USA; later, Streamline Pictures redubbed the movie with the original soundtrack and no cuts for content.
In 1963 the New England Science Fiction Association named their annual SF convention "Boskone" (a play on "Boston Convention) in Smith's honor. The convention newsletter is named "Helmuth", of course.[1] After a group of fans got in trouble with the Boskone organizers, they started up an alternative convention...and, of course, called it "Arisia."
---
Tropes used in the Lensman series include: Edit
Action Girl - Clarissa Kinnison is surprisingly badass, given the time period.

Especially later on, Clarissa is quite badass for most time periods.
Her daughters, two sets of twins aged eighteen and nineteen, aren't far behind her and later on they turn it Up to Eleven - possibly twelve.
Spoiler warning!
This article contains plot details about an upcoming episode.
, and even more so,
Spoiler warning!
This article contains plot details about an upcoming episode.
.
Spoiler warning!
This article contains plot details about an upcoming episode.
The Lens amplifies psi power in humans, it does other things for other species (some of whom are already naturally powerful psionically).
Even a Second (and on occasion a Third) Stage Lensman is advised to wear it when a maximum effort is required. Despite having done everything up to that point without it, Kim Kinnison makes sure he puts his on before duelling Thralian Prime Minister Fossten, and Kim's teenage daughters
Spoiler warning!
This article contains plot details about an upcoming episode.
when directing their share of the space combat at the Battle of Arisia.
Due to being Loyal Phlebotinum, and the nature of mind-to-mind contact, it also functions as an impossible-to-counterfeit badge of rank, and a justification for Lensmen being incorruptible and thus above the law.

An Axe to Grind - the Valerian space axe. The universe's personal battle armour (and its associated energy shield) deflects most hand-held projectile and energy weapons, and the Valerians are fast enough, thanks to
Spoiler warning!
This article contains plot details about an upcoming episode.
, to close the distance before the few exceptions can do much good.
Spoiler warning!
This article contains plot details about an upcoming episode.
).
Spoiler warning!
This article contains plot details about an upcoming episode.
.
Beware the Nice Ones: Lensmen were referred to as "sublimated boy scouts" by one character, but Klono help you if they catch you engaging in piracy. Not to mention that they use planets as strategic weapons.
BFG: The Standish, the equivalent of a machine gun, and it replacement, the semi-portable.
The Big Board - Trope Maker, to the extent that the US Navy borrowed the idea.
Bizarre Alien Biology - the Palainians' metabolism has to extend into the fourth dimension in order to function in their native environment (Pluto is as far inside Earth's solar system as they feel comfortable living), and there are other races that take this to even greater extremes.
Black and White Morality: Yes and no. The Arisians defy this on numerous occasions, repeatedly stating that good and evil are ultimately relative, and the Arisians and the races of Civilization recognize that different races will have Blue and Orange Morality. However, from the perspective of the races of Civilization, personal liberty is recognized as a pole star to be desired by everyone, the rigid fascism and Social Darwinism of Boskone are utterly inimical to this, and the narrator does use "evil" as a shorthand for Boskonian actions.
Blue and Orange Morality: Recognized among the races of Civilization, to the extent that different races' Lensmen have entirely different codes of honor and conduct. However, Black and White Morality still applies between Civilization and Boskone.
Boarding Party - many, many times. Justified in that the villains are space pirates by nature, and interested in loot as much as interruption of trade.
Brother-Sister Incest - Never happens in the books themselves, but the five Kinnison kids are the new ultimate beings – a race seperate from the rest of humanity and the founding population of a new species of Sufficiently Advanced Aliens. One brother, four sisters, do the math. Vaguely foreshadowed (as strongly as the era would allow, anyway) in the last book.
Spoiler warning!
This article contains plot details about an upcoming episode.
Spoiler warning!
This article contains plot details about an upcoming episode.
"Zwilnik" was the Patrol's codename for their operations against a drug smuggling ring at around the same time as Operation Boskone; by Kimball's time, the word "zwilnik" has become standard slang referring to drug traffickers.

Combat Pragmatist - Costigan. Kinnison also.

The standard Galactic Patrol hand-to-hand combat textbook largely follows his advice.

Cool Starship: The Boise, the Brittania, and the Dauntless all come to mind.

When one runs the numbers for the starship Dauntless, one learns that its power system can generate six times the solar insolation experienced by Earth. That is, Dauntless could, using 1/6th of its full power, take the place of the Sun for the planet Earth.
The Boise from Triplanetary. Humanity's first interstellar space ship, natch.

Dark Is Not (Necessarily) Evil: Initially, the frigid-blooded, poison-breathing, multidimensional Eich, briefed in a perpetual aura of near-absolute zero cold, are truly scary monsters and the epitome of evil. But later, the Palainians (a closely related species, about as similar to them as we are to Human Aliens) turn out to be honorable and reliable (if weird) allies of Civilization.
Deceptively-Human Robots - Most of
Spoiler warning!
This article contains plot details about an upcoming episode.
look outwardly identical to people, but given the setting's lack of processing power, they're effectively remote-controlled puppets.
Where's it say that latter bit? The setting has independently working robots elsewhere – Whole space fleets crewed by them towards the end of the series!

Deflector Shields - Usually referred to as "ether-walls" or "screens." Unlike their Star Trek successors, for ships these are almost always multi-layered (two or three layers is typical) and there's a final layer ("wall-shield") that's almost integral with the outer skin of the ship. When the wall-shield fails, that's it.
Did We Just Have Tea with Cthulhu?: Virgil Samms feels like this after establishing maybe second or third contact with the Palainians.
Disintegrator Ray - Without the later trappings of safety and convenience. The beams used really do vaporize their targets, with all the attendant thermodynamics, so best wear a shielded suit when firing unless you want your front half to be blackened cajun-style.

Depends on the weapon. Kim Kinnison fires his DeLameters while unarmoured on several occasions, and it's hinted that its ancestor, the Lewiston, can also be fired by an unprotected user. The Semi-portable projectors, on the other hand...

Dolled-Up Installment: The "first" novel in the series, Triplanetary, was originally unconnected to the saga, but later rewritten and expanded as a "Prequel".
Earthshattering Kaboom - In the third volume the bad guys' main base has a scuttling charge that pulverizes the crust of the planet it's on. This being the origin of the Lensman Arms Race, they have to find a way to beat that. So starting in the forth book, the superweapons of choice are planet-sized antimatter bombs and planets travelling in opposite directions and smashing the target between them. Yeah, beat that. (And they do, with colliding planets from another universe travelling at fifteen times the speed of light.)
Eldritch Abomination: Not only are the Eddorians already from a horribly different other continuum, but they have to disguise their appearances or mere humans will go insane upon seeing them.
Empathic Weapon - the Lens
Equal Opportunity Evil: Boskone dosn't really care what planet its mooks come from, as long as they don't screw up. On the other hand, the Eddorians are looking for the perfect race to be their front; and because of the very nature of the Eddorians, the more sexless, the better.

The Kalonians got the job initially because the only function of their women is the production of men. The Lyranians, on the other hand, are a Matriarchal society to the same degree. Give them a few years and a little bit of help...
Spoiler warning!
This article contains plot details about an upcoming episode.
Spoiler warning!
This article contains plot details about an upcoming episode.
and on one occasion more benignly by Kim Kinnison in order to rehabilitate one of those agents, who had been their puppet
since she was fourteen.
Kinnison once had Worsel give him false memories in order to sow disinformation among the Eich leadership.

Fate Worse Than Death: After the trio has been captured by Gray Roger, Clio has the following conversation with her guide:
Later Conway remarks that the woman "isn't alive - she's full of the prettiest machinery and communicators that you ever saw!" Which leads to a major Fridge Horror moment when one stops to wonder just how many other of Roger's robots started out as human.

That's the original version of Triplanetary, before it was rewritten for the Lensman series. In the revised version, it's never implied the woman was anything but a robot.

The Federation - a multi-species multi-planet civilization is common these days in science fiction, written and visual (see Star Wars, Star Trek, Brin's Uplift Universe, et cetera) but it had a definite start, and it was here. Ironically enough, unlike most modern portrayals where the bad guys tend to be a single species, both the heroes and the villains were multi-species and multi-planet (the heroes unusually so for the time period and possibly still to this day).
Florence Nightingale Effect - The Chief Surgeon and the Port Admiral try to set this up between Clarissa and Kinnison, only for the two of them to annoy the hell out of each other at first. Later, of course, they do fall in love. As
Spoiler warning!
This article contains plot details about an upcoming episode.
This is lampshaded early on: in the first book Triplanetary it's mentioned ... and demonstrated ... that
Spoiler warning!
This article contains plot details about an upcoming episode.
Spoiler warning!
This article contains plot details about an upcoming episode.
Gladiator Revolt - In Triplanetary, a small group tries to overthrown Emperor Nero (who is really
Spoiler warning!
This article contains plot details about an upcoming episode.
.)
Spoiler warning!
This article contains plot details about an upcoming episode.
Spoiler warning!
This article contains plot details about an upcoming episode.
His Lens also enables him to tell when someone is suspicious and blank their suspicions accordingly.
Also, in the Lensman universe, convergent evolution is a scientific fact: all the separate branches of humanity are virtually identical, even if they arose in entirely different galaxies. This is attributed to all non-Eddorian life in the known universe sharing an ultimate ancestor (the Arisians), meaning that species differentiation would be produced only by evolving in different environments.

This is brought up by characters in the series, where they will mention how close to baseline Tellurians a particular alien is, often saying something like "Tellurian to within ten decimal places." However, it is unclear as to whether the decimal places part is meant to represent an actual mathematical formula, or is simply tongue-in-cheek.

Humanity Is Superior - guess who runs Civilization? There were four species the Arisians selectively bred and eugenically improved for millions of years. The four races were the humans, the Velantians, the Rigellians and the Palainians. Humanity was considered the most desirable candidate of the four races because each of the others, despite being superior to humanity in many qualities, had a significant flaw: the Palainians were intrinsically cowardly and very bad at multitasking, the Rigellians too nonaggressive and unambitious, and the Velantians deficient in resistance to mind control and in attention span. Humanity, on the other hand, while having the fewest special strengths, had no specific weaknesses.
I Have You Now, My Pretty - Gray Roger, like any good Space Pirate, tries to force himself on The Hero's Love Interest.
Spoiler warning!
This article contains plot details about an upcoming episode.
When he says he wants to use her for experiments pertaining to sex, what he means and what she... and
The Hero
... think he means are two entirely different things.
Inertial Dampening - The Bergenholm inertialess drive, which was the origin of the trope.
Interstellar Weapon - The hyperspatial tube-launched planets are probably one of the more effective examples in play.
Jack of All Stats - Of the five Children of the Lens, Christopher. More generally, humans compared to other races of the Galaxy.
Judge, Jury, and Executioner: The Lensmen generally don't bother with trials or due process.
Loyal Phlebotinum - The Lenses, which kill anyone other than their owners who tries to wield them.
Mad Mathematician -- Sir Austin Cardynge. (Not actually insane, just... focused. Or perhaps Heinlein would call him unsane.)
The Man Behind the Man - the Arisians, the Eddorians (and the Ploorans, and so on down the Boskone hierarchy), Prime Minister Fossten.
Mecha-Mooks - Grey Roger's minions in Triplanetary. Played with in that the escaping heroes unhesitatingly gun down both robots and humans on sight without a moral quiver (they are enemy troops after all).
Mind Rape: Used heavily by the villains. Also occasionally by the heroes. Particularly Nadreck of Palain, although his entire race's moral philosophy differs radically from that of humans.
Minovsky Physics - Ultra-waves, ether,
Spoiler warning!
This article contains plot details about an upcoming episode.
Spoiler warning!
This article contains plot details about an upcoming episode.
The chapter's even
called
"The Power of Love".
Given the early publication date, would that make this the Trope Namer?

Prequel - First Lensman, the last Lensman novel written by Smith, which finishes linking Triplanetary to the rest of the series.
Proud Warrior Race Guy - Worsel of Velantia, and also the confusingly named (Human) Valerians and their scion, Van Buskirk (who are a Human Subspecies because of the high gravity of their planet).
Purple Prose - Each space battle seems to be a test to see if Smith can one-up himself.
Spoiler warning!
This article contains plot details about an upcoming episode.
The starships of the Galactic Patrol use total conversion of matter to energy for their engines. At first, the power was conducted in meters-thick, liquid-helium-cooled silver busbars, because nothing less could handle it. It's specifically noted that to utilize their extreme power sources to their fullest, they needed to go a step further than that and discover room-temperature superconductors.

Screw the Rules, I Have a Nuke: In First Lensman, Roderick Kinnison suggests that the Galactic Patrol simply conquer North America by right of the bigger fleet. First Lensman Samms convinces him to cool his jets and challenge the Morgan political machine through free and fair elections instead, because Virgil Samms believes in the rule of law and seizing power by force would undermine the legitimacy of the Galactic Patrol. (Instead, the Lensmen rewrite the rules so that they are legally above the law.)
Screw This, I'm Outta Here: After
Spoiler warning!
This article contains plot details about an upcoming episode.
is destroyed, the remnants of the Boskonian fleet flee back to their respective planets. The Patrol, thoroughly sick of killing mooks like shooting fish in barrels, lets them go.
Spoiler warning!
This article contains plot details about an upcoming episode.
Later, one of the lesser Guardians does the same to a couple of trespassing Eich.

The So-Called Coward - Nadreck refers to himself as a Dirty Coward. He's also probably the second most effective Lensman in Civilization, prior to the Children of the Lens; the fact that he doesn't stick his neck out leads him to take no risks and defeat the enemies of Civilization with consummate skill, efficiency and guile.

His race regards cowardice as a virtue. At one point, he's acutely embarrassed by the fact that he personally faced and defeated three enemies in single combat, instead of manipulating them into killing each other.
Eventually, the human penultimate, Kimball Kinnison, reluctantly comes to the conclusion that Nadreck is right about this, and that he has to adopt the same sort of ruthless, coldly pragmatic thinking to succeed.

Touched by Vorlons - several characters are touched by the Arisians to varying degrees, particularly the second-stage Lensmen in the later books.
Translator Microbes - the Lens of Civilization.
Twin Switch - First Lensman Samms does a variation on this so he can infiltrate a drug cartel while under Patrol protection.
Types of Naval Ships: Played with. Speeders are smallest (room for one or two people) and fastest. Covettes, frigates, and destroyers aren't used at all. Cruisers are generally designed for specialized tasks, such as prevent hostile ships from going "free", scouting, or launching negabombs. Battlecruisers are used for commerce raiding (by the Boskonians), or for fighting commerce raiders (by the Patrol). Battleships and super-dreadnoughts are front-lime combat units although we see far more of the later then former. Finally, the slow maulers and super-maulers were designed for planetary bombardment, although thanks to the strength of theater shields they proved more successful in ship to ship combat.
Uncanny Valley - In-Universe. Both Grey Roger's robot slaves, and Roger himself, receive comments to this effect by various characters.
The Unfettered - Gray Lensmen, officially called Unattached Lensmen, are free to pursue whatever avenues they desire in pursuit of their moral duty to protect Civilisation, and answer to no one in the field. Technically they are answerable to the Galactic Council and the Port Admiral of the Galactic Patrol.
Unobtainium - Dureum, a "super-dense" metal which allows it to be used inside of Hypertubes.
Unusual Euphemism - By Klono's Carballoy Claws! Also a Future Slang version of Curse of the Ancients.

Klono seems to have whatever alliterative attributes the person swearing by him wants him to have: iridium intestines, gadolinium guts, und so weiter.

Unwilling Roboticisation: What happened to Clio's guide - and possibly others - in Triplanetary.
Wall of Text - It seems Talking and Talking and Talking is a free action...

To be fair, it's mentioned that telepathic communication is vastly faster than speech.

~We Didn't Start the Führer~, or the Kaiser, or Nero, or the Tyrant of Asia...
We Have Reserves: When Patrol marines storm a Boskonian battlecruiser, the defending officers have no reservations about tossing armour-piercing grenades into the melee, which kill almost as many of their own forces as they do of the Patrol attackers.
Worthless Yellow Rocks - Iron, the basis of the Nevians' technology and economy: five pounds is a king's ransom, but to humans it's so common we build our ships' hulls out of it!

The "super-atomic motor" in the stories works by converting the total mass of the fuel into energy. "Allotropic Iron" is an artificially produced allotrope that packs a lot of mass into a very dense liquid, and as such, makes a very efficient and easy to handle fuel for their ship's atomic motors.

Worthy Opponent: Kinnison and Helmuth deeply respect each other's capabilities, which is part of why they each try so hard to kill each other.
Xanatos Gambit - not just the Arisian billion year plan (with redundancies!), but many of Kimball Kinnison's infiltration gambits require him to completely assume a new identity, at one point going so far as to systematically (and psychically) write himself into each and every portion of an enemy soldier's past!

To say nothing of the identity that required him to become an
Spoiler warning!
This article contains plot details about an upcoming episode.
The Lensman anime contains the following tropes: Edit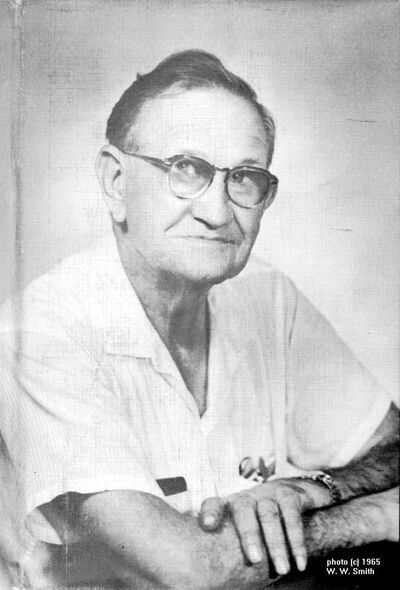 Welcome to Lensman Series Script-Collaboration WikiEdit
Lensman Series
Edit
This is an attempt to collaboratively create a movie script based on the Lensman Series, for fans of the series to share creative energies so that this may eventually turn into an actual viewable work. I doubt this will ever be picked up by Hollywood, and don't wish it to be, but I hope it may eventually be also rendered by the community, in an ever-evolving ever-more-insightful adaptation that keeps living and growing as a tribute to EE Doc Smith.
SSYH 05:19, April 4, 2010 (UTC)
Latest activity
Edit
Lensman
edited by A FANDOM user
Lensman
created by DocThompson1

| | |
| --- | --- |
| New page: | Lensman is a science fiction book series by Edward Elmer Smith. First Lensman, the second novel of the series, published in 1950 Gray Lensman,... |
| Added photo: | |
Community content is available under
CC-BY-SA
unless otherwise noted.